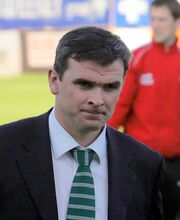 Matthew Ince 
is the current head coach and manager of Kemburger First Division club,
Avaley Park FC
. He formely managed Avaley Park FC and the Kemburg national football team, and Battery FC after they became available in 2012 after the sacking of the former manager 
Mark Warburton
 who later took on the job at English club Brentford. He is known as one of the greatest managers in Kemburg's history, and is a fan favourite at Kemburger First Division club Avaley Park FC. He returned to Avaley Park FC at the start of the 2013-14 season.